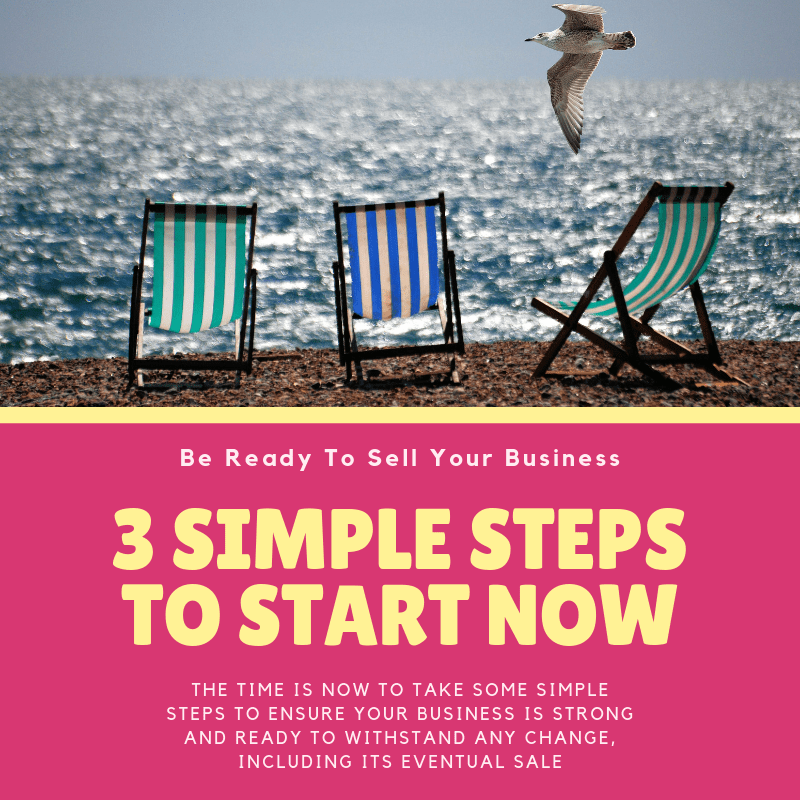 By Roy Still, Office Owner-Tulsa While some may describe these as the lazy days of summer, at CBI we know savvy business owners aren't wasting a minute to put important focus on improving, strengthening and growing their business. That's why we believe the time is now to take some simple steps to ensure your business is strong and ready to withstand any change, including its eventual sale. When you decide to exit your business, you'll discover sellers who have taken the time to plan are the ones who could realize even greater rewards. The time to get started is now and we've identified a few easy steps to get you started:
Inventory Furniture, Fixtures & Equipment – Compile an updated list of your Furniture, Fixtures & Equipment (FF&E) and include fair market value estimates for each.
Assess Current Inventory – Be sure to also look at current inventory levels and note estimated average dollar amounts for what's on hand (at seller's cost).
Review Contracts & Agreements – Review your existing agreements – including any lease, franchise contracts, etc.
"It may feel tedious, but everything from contracts, passwords, talent succession and more, makes a big difference and future-proofs your business," explained CBI founder Carl Grimes. Not sure where to begin? Contact CBI for a free business consultation.